Housekeeper needed for monthly DEEP cleaning.
Posted by Sean T. on 1/22/2023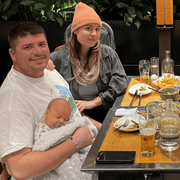 Hello! we are looking for a reliable and detail-oriented housekeeper for a very deep and detailed monthly or bi-weekly cleaning. Our house is a 4 Bd / 3 BA, 2000 sqft in Concord, CA. Essentially we are looking for a close to spotless clean, once or twice a month. We do a whole house cleaning, by ourselves once a week, and every day there is basic cleaning done. So this whole house deep cleaning once a month is supposed to be as thorough as possible, and to include shutters, fridge, every bathroom, every surface, under every item, behind every item, vac, mopping, etc. We do organizing ourselves, and windows are not included in the monthly clean. I know this sounds very specific, but thats because we are looking for quality. I would love to discuss any detail more whenever we get a chance to chat!