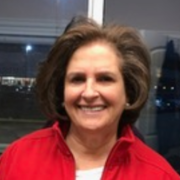 Wendy A.
Pet Care Provider in Newton, MA 02458
Looking for work as a pet care provider.
Enhanced background check

Expired.

Last completed on 08/22/2018.

Enhanced background check 08/22/2018

Basic background check

Expired.

Last completed on 06/21/2017.

Basic background check 06/21/2017

Motor vehicle records check

Expired.

Last completed on 11/12/2014.

Motor vehicle records check 11/12/2014
Newton, MA
Age 69
10 years paid experience
Female
Last signed in: Within two months
Rating Average rating of 5 (17 reviews)
×
Wendy did an amazing job with our cat Percy! She reliably checked in on him every day, fed him, played with him,...
Read all reviews
Check-ins and visits $20 per visit
Wendy's Bio
Responsible, reliable adult with lots of common sense, warm, playful, with a sense of humor and a reliable car! Love animals...particularly cats and dogs, with whom I have lived and cared for frequently!
Have experience with dogs, cats, fish, guinea pigs, housesitting.  
Pet care overnight needs to be at your house.  There's at least one Review where I tended the garden as well as a dog, two cats and the fish on the Childcare site as well as the one here. 
Happy to provide additional References.
Check out Wendy A. and you'll see 15 five star reviews, mostly childcare, some animal and housesitting but which will give you an idea about me.
Happy to provide pictures and "mini-reports"! as well.,
Wendy A.  $20-$100/day depending on distance from Newton/Watertown Sq. and responsibilities
Currently available over April 2018 vacation as well as over the summer.
Experience
10 years of paid experience
Availability
My availability calendar is valid through 9/3/2018
Available
| | | | | | | | |
| --- | --- | --- | --- | --- | --- | --- | --- |
| | Su | Mo | Tu | We | Th | Fr | Sa |
| 6-9a | | | | | | | |
| 9a-12p | | | | | | | |
| 12-3p | | | | | | | |
| 3-6p | | | | | | | |
| 6-9p | | | | | | | |
| 9p-12a | | | | | | | |
| 12a-6p | | | | | | | |
Reviews
After recently moving to Newton, we were concerned about fininding a reliable and caring petsitter. We recently hired Wendy to look after our precious cat for 10 days. She stayed in our home and took such good care of him. Wendy is a wonderful, warm, and caring person. She is also very responsible and takes the role of sitter very seriously. She texted us daily with photos and updates. She also bought him new toys. We have already hired her again for future travels. She is the best.
Wendy did an amazing job with our cat Percy! She reliably checked in on him every day, fed him, played with him, and kept our apartment in great condition while we were on vacation. She sent pictures and gave updates daily.
She was professional, friendly and would 100% book her again!
Thank you Wendy!
We were on vacation in downtown Boston from the UK with our 3 year old son and 10 month old daughter and Wendy babysat for us three nights. Wendy came over to meet us all a couple of days beforehand (no charge) and took the time to get to know both children. She is really lovely and our son completely warmed to her. Both children were ready for bed when we left on each occasion, but Wendy helped settle our son when he got upset about us going out. He particularly enjoyed reading stories with her. I would definitely recommend Wendy. She is friendly, reliable, flexible (we changed start times a couple of times and she did an extra night on short notice), and great with kids. She even went to the effort of researching places for us to go for our anniversary and gave us an anniversary card which was a lovely touch :)
My family loves Wendy. She has periodically watched my girls, age 4 and 7 for afternoons and whole days as well. I echo all the other reviews regarding professionalism, not being rattled by even my 4 year old who can really express her opinion loudly. She has kindness and compassion for parents as well, helping us when needed, separate from the girls and do what we need to do.
Regarding driving, because this is often a question sitters get asked:
Wendy has watched my 4 and 7 year old girls and has safely and reliably picked them up from camp and school and taken them to dance several times. In fact, my girls are pretty good reporters of a person's driving- "So and So drives like you, mom. Slow and stopping for yellows"
Wendy has won that particular distinction as well.
She is lovely.
Excellent babysitter. Took take of my 3 children superbly and they loved her and have been asking about her. Mature, responsible, punctual, calm, simply outstanding!
Our family would highly recommend Wendy. We have come to know her well over the past several weeks. She is very reliable, trustworthy and great with both my six year old and three year old. She understands their different developmental stages and comes up with fun and educational activities for them. She knows how to create an environment of fun yet order.Wendy is a great listener and we never have to tell her anything more than once. She is a good driver and finds her way around easily. The kids look forward to their time with Wendy.
SA
We hired Wendy last minute to babysit. She was prompt in returning my message and was flexible on the time we came home - we were going to a Red Sox game so were able to give a range of when we would be home but didn't commit to a specific time.
She engaged our daughter quickly and was tolerant of our two dogs, one of which can be a handful. We appreciated her professionalism and great attitude!
Wendy has been great for us. My six-year-old son can be very difficult and complicated to manage, and Wendy has always been game to be a part of the behavioral management team. She's a good listener and has many times been very gracious about accepting direction, where many other people would be defensive. She does not mind when I am home at the same time, which I often am. My toddler daughter, while vastly easier temperamentally, has been going through stranger anxiety; she has a great time playing with Wendy and now asks for her after she's gone.
Wendy watched my 2 year old son last weekend and I was immediately comfortable leaving him in her care. She is outgoing and engaged him right away. He was having a tough week and though he was cranky and had trouble going to sleep, she handled it with grace. It was lovely to have met her.
Over three months in spring 2008 Wendy helped us tremendously with homework "crunch time". The school had assigned multi-phased long-term research projects to our 5th grade boy and 3rd grade girl. Both have organization and attention problems and do not respond well to help from us. So we hired Wendy. She has She is very intelligent, broadly educated and has applicable skills gained through her business experience. She is and reliable, flexible, returns calls and e-mails promptly, is enthusiastic and takes initiative, such as deciding to find, order and pick up the special library books they needed. She is also sensitive to the kid's emotions and adapts her techniques to work with their needs at the time, noticing how stressed they are, if they need a break, snack, independent work time, or a pep talk. She also gave feedback to me nightly on their progress and next steps. As a sitter she was followed all instructions we left her. I recommend her for all these reasons!
We highly recommend Wendy! We feel completely at ease leaving our 13 month old son and 4 year old daughter with Wendy. Our daughter is not easily won over, but she is comfortable with Wendy. We know that our kids are in good hands when we leave them with Wendy.
I can highly recommend Wendy. She is ontime, reliable, and very flexible. I needed to move our fixed Monday evening time to Thursday and she moved her schedule to accomadate my change. She is wonderful with my special needs son.
I can fully recommending using this sitter. She looked after my two children (aged 7 and 9) for a week after school when I was out of the country. She was always on time, managed the children's activities and homework and the children really liked her. I will certainly hope to use her again.
We are thrilled to have met Wendy. She is a gem. She is great with our three year old and wonderful with us (the parents). We've had her sit once, and plan to use her frequently. She is reliable, smart, energized and sensitive to all the needs of a family.
Wendy is an excellent sitter! She is very professional and dependable, plus my children like her a lot. She has had no trouble dealing with my three through dinners and bedtimes. I can highly recommend Wendy!
I highly recommend Wendy. She is thoroughly professional and always responds in a timely fashion. She is wonderful with both my 11 yr old and my 2 year old. She really enjoys children and is highly capable of dealing with a teary 2 yr old and engaging an active 11 year old. Wendy has an understanding of different developmental stages and can relate to each child appropriately. Most of all, she seems to really love being with kids.
Wendy has been the utmost professional under a difficult circumstance with a child that didn't want to be babysat. She has sought out the common ground, engaged with my son on the level at which he can feel comfortable and remained composed even when faced with a lot of tears and rejection. She has entered into problem solving mode and actively taken initiative to work towards a comfortable babysitting situation for all: mom, child and babysitter.
It is a pleasure to have met Wendy
Show all reviews (17)