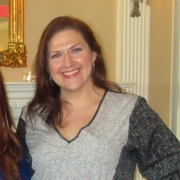 Shannon S.
Pet Care Provider in Brooklyn, NY 11215
Looking for work as a pet care provider.
Enhanced background check Expired

Enhanced background check Expired 08/02/2019

Basic background check not run.

Basic background check(Not Run)

Motor vehicle records check not run.

Motor vehicle records check(Not Run)
Brooklyn, NY
Age 39
5 years paid experience
Female
Last signed in: Within two months
Rating Average rating of 5 (181 reviews)
Check-ins and visits $20 per visit
Shannon's Bio
Hi All!
Hello! My name is Shannon and I am a transplant from Texas who has been living in Brooklyn, NY for the past 12 years. I grew up on a farm with all kinds of pets ranging from dogs and cats to chickens, geese, cows and donkeys. I am extremely passionate about animals!
I recently moved into a brand new building in Brooklyn which, unfortunately, prohibits pet ownership. That being said, I'm looking to satisfy my need to be around animals by helping you and your pet(s). I have an 8am to 4pm job Monday through Friday at an accounting firm in downtown Manhattan where I serve as Office Manager and Executive Assistant to the President. I have been with the company for over 10 years and consider myself to be a highly motivated, positive and hard working individual.
In the past, I have done overnights for a puppy in Fidi (upwards of 5 days) and have watched 4 cats regularly when their owners are away for the past 4 years. My most recent gig was a 2 week overnight engagement at an apartment in Hoboken, NJ for a 10 year old Berger Picard dog.
I look forward to hearing from you.
Shannon
Experience
5 years of paid experience
Availability
My availability calendar is valid through 12/22/2015
Available
| | | | | | | | |
| --- | --- | --- | --- | --- | --- | --- | --- |
| | Su | Mo | Tu | We | Th | Fr | Sa |
| 6-9a | | | | | | | |
| 9a-12p | | | | | | | |
| 12-3p | | | | | | | |
| 3-6p | | | | | | | |
| 6-9p | | | | | | | |
| 9p-12a | | | | | | | |
| 12a-6p | | | | | | | |
Reviews
Shannon was wonderful and we would certainly hire her again.
Thanks for Shannon help with our baby!
Great job. Fit right in with the kids.
Fantastic sitter! Super professional and a pleasure to book!
Shannon looked after our 5 month old daughter during a night out.
Love love love Shannon...
She's a fabulous babysitter. All three kids loved her.
Shannon is fantastic in every way. I would recommend her without reservation.
Shannon was wonderful! Will definitely like to book her again.
Shannon is the best. If we could book her all the time we would!
Shannon was great, she even tidied up when I was out! Looking forward to booking Shannon again. Thanks!
Shannon was so sweet and even cleaned up after bedtime!
We immediately liked and trusted Shannon! She inspired confidence in me (I'm a nervous new mom with an infant!) and had great suggestions for how to soothe my son if/when he woke up. She has great energy and seems like a solid and relaxed person. We will definitely book her again!
Shannon was great! We look forward to having her back soon!
Shannon is great! She has been watching my son since he was a baby and is always reliable and trustworthy. Highly recommend.
Shannon is amazing! My kids took to her right away, she handled all the evening activities and she'd definitely tidied up before we came home. Can't wait to have her sit with us again.
Shannon was super nice and great with our 10 month old. Already booked her for more sittings!
Shannon has a great attitude, is super friendly and reliable. Wouldn't hesitate to recommend her.
Shannon was great with the kids. She was able to accommodate changes in timing easily and is also incredibly responsive. The kids had all good things to say and would definitely have Shannon watch them again!
Shannon was wonderful - arrived before her scheduled time, kept my kids entertained and nurtured while I was away, and put them down on time with no tears! The kids said they had a lot of fun playing games with her. She also has the patience of a saint and is very understanding! Would definitely use Shannon again.
As always, Shannon was amazing. She is great with our kids (our 10m old with "stranger danger" warmed to her quickly, and our 3y old now knows her by name). She's great with updates, tidys up around our house, and is welcome anytime.
as always, Shannon is one of our favorite sitters. She's amazing! My daughter said her favorite thing from last night was playing playdoh with Shannon. That's a big deal! Playdoh is her favorite and not everyone gets to play it with her.
Thanks to Shannon that took good care of our 9 months old baby. We ll definitely contact her again.
Shannon was great! Prompt, friendly and my kids loved her! They both said they hoped she can sit for us again.
Shannon with great! She was confident personable and Pilot liked her right away. She checked in with me often and came on time.
We LOVED her!!! She was terrific and was able to connect right away with Ellis.
Shannon was great! Our 1 year old looked like he had a great time and even smiled and waved goodbye to her as she left. We would definitely book Shannon again!
Shannon was prompt, friendly and accommodating when we were running late from our event. My 2 year old daughter took to her immediately and my older boys all said she was nice. She was warm and professional and mature. I'd happily book for again.
Shannon's great! She's sat for us several times and connects wonderfully with our little dude. She's always on time and pleasant.
Shannon is the best sitter! She is so sweet and patient with our 21-month old son. We've been using her since he was under a year old and will continue to when our new baby comes in Sept. She is great at following direction and is always flexible if we need her to be. Highly recommend Shannon!
As always, Shannon was amazing! She is always great with our daughter, even when our daughter is not excited about having a sitter. I will ALWAYS book Shannon when she is available.
Shandon was great! The kids said she was fun. She was professional and communicative. We would definitely use her again.
Shannon is truly terrific—always early, fantastic with our kids, pleasant with which to deal and as a bonus, our home is always cleaner than when we leave it! The kids just adore her and look forward to her coming. We can't recommend her highly enough!
She was great with our two-year-old, and she also cleaned up his messy playroom!
Another excellent Chime experience with a wonderful sitter whose excellent attitude was a constant from the start of the evening to the end of the night! We'll absolutely hire Shannon, again.
We love Shannon. So good with our son and always dependable and on time.
As always, Shannon was amazing! We've booked her numerous times and she's always great with our daughter. I will continue to book her without hesitation!!!
Shannon was terrific and my kids loved her. Fantastic experience!
Shannon, as always, was amazing! She's great with our daughter, always great with schedule, sad kids, etc.
Shannon was awesome. Jumped right in with my 2.5 year old and 11 month old and was completely unfazed by the chaos. Would love to book her again!
My rating for Shannon is five stars, she's awesome! She and my daughter (age 9) quickly hit it off which put me at ease. Right after Shannon left, my daughter asked when she could come back!
She was great. My son barely even noticed I left he was having so much fun with Shannon.
Once again, Shannon was amazing! We have had her sit for our daughter a few times and every time, we're impressed with her skills. We'd book her more often, but she's always booked!
Shannon is a charming woman. Although we put our son to bed before we needed her to arrive , her warm, friendly nature as well as the many glowing reviews she receives made us feel secure and confident to have her sit for our son so my husband and I could have a date night.
Friendly, approachable and was flexible. I ran late and she was gracious enough to let herself in and make herself comfortable till I arrived with son. She jumped in immediately and played. He smiled so big, and had immediate laughs and giggles, he didn't even notice when I left. She's wonderful, and I hope to have her back!
Shannon was great and my kids loved her
Shannon's wonderful! In addition to our kids having a great time, our living room was even cleaner when she left - she got our kids to help clean. Amazing :)
Love Shannon - she is so nice and professional and was great with our kids (2.5 and 5 months). We will definitely book her again!
Shannon has babysat a couple of times for us and she is wonderful. She has always come right on time, jumps right in and can handle my family of 3 (including an infant!).
Shannon was prompt and engaged our son right away. We would definitely use Shannon in the future.
Shannon has a really cheery, friendly disposition and I felt so comfortable leaving our precious 7 month old daughter in her care. She was very responsive to communication throughout the booking process and extremely flexible as our plans changed right up until the last minute. We would definitely recommend Shannon to other families and look forward to asking her to babysit for us again in the future.
Shannon was so wonderful. She arrived on time, made us feel really assured and relaxed about leaving our son with her, responded right away to texts through the night and she was just a lovely person in general! We felt great having her in our home. Thank you so much Shannon!
Our 11 yr old dauhter had a great time spending time with Shannon. Like a big sister. Loves pets and making cupcakes.
Shannon was excellent. She adapted quickly to our chaotic household, was charming and attentive with the kids, and left the play area neatly organized (much better than how she found it!). I would absolutely recommend her and happily book her again.
Kimberly was lovely. Would definitely use her again.
Best babysitter ever. Epically understanding and responsible.
Shannon arrived promptly and settled right in. Kids both loved her... very personable, and seemed on top of things...I felt very comfortable leaving them with her!
This is our second time with Shannon. She's always on time, jumps right in, and just very helpful. My daughter (who is one) warmed up to her again this time and was happy as a clam to color and read books. Thanks Shannon!
Very personable, punctual and professional. Would definitely hire Shannon again!
Shannon is awesome. She and my toddler seemed to have a real rapport straightaway. Oh, then Shannon tidied up the apartment. Sold!
Shannon has babysat my 3 and 5 year old a few times now. She is happy, punctual, and the kids immediately wanted to play with her.
My rating for Shannon is 5 stars. Shannon is awesome.
Shannon S was wonderful! She was very sweet with my son (age 2) and while he is at the age where he is very wary of strangers he was even talking to her a little before bedtime. We put him down before we left for dinner as this was the first time he was meeting her so didn't want to totally freak him out. Shannon was so sweet, and we enjoyed chatting with her for the hour or so she was there before we left. When we came home, our living room looked amazing - she had tidied up on her own without us even asking and had washed and sterilized our son's milk bottles as well. Very proactive, nice, fun - we would absolutely book her again.
On time, jumped right in with the kids. They instantly loved her!
Shannon was great! She quickly got the "lay of the land" so to speak and then played with my daughter for a few hours until bed. She was also super flexible on a somewhat open end time. We would book her again!
Shannon was great! Perfectly at ease with our 9 month old. I felt totally comfortable & confident leaving her with Shannon!
Shannon was great! Cooked the kids dinner, played games with them- they had a blast. I will definitely book her again.
My son loved Shannon and had a great time playing with her before going to bed. We'd love to have her babysit for us again!
Show all reviews (181)