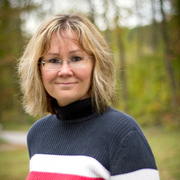 Lynanne P.
Pet Care Provider in Fair Haven, VT 05743
Looking for work as a pet care provider.
Enhanced background check

Never run.

Enhanced background check(Not Run)

Basic background check

Never run.

Basic background check(Not Run)

Motor vehicle records check

Never run.

Motor vehicle records check(Not Run)
Fair Haven, VT (Fair Haven, VT • 25 miles away | will travel 10 mi)
20 years paid experience
Last signed in: Last week
Check-ins and visits $25 per visit
Lynanne's Bio
Providing reliable, trustworthy 😺pet care🐶 in your home.
I have grown up with dogs in my life. My father raised beagles. And the ones we owned were used to hunt rabbits. I have a lifetime of experience with pets and 16 years of professional experience working with pets. As of 2022. I have worked at a few kennels. I have worked at several groom shops. I am a certified Animal Care Specialist. I am an Animal Behavior College certified dog trainer. I have 3 dogs and 1 cat. I have also had mice and a butterfly Agama lizard. I will treat your fur-baby like they were one of my own.
ミ★ 𝐒𝐄𝐑𝐕𝐈𝐍𝐆 𝐁𝐄𝐍𝐒𝐎𝐍, 𝐖𝐄𝐒𝐓 𝐇𝐀𝐕𝐄𝐍, 𝐎𝐑𝐖𝐄𝐋𝐋, 𝐅𝐀𝐈𝐑 𝐇𝐀𝐕𝐄𝐍, 𝐀𝐍𝐃 𝐇𝐔𝐁𝐁𝐀𝐑𝐃𝐓𝐎𝐍/𝐒𝐔𝐃𝐁𝐔𝐑𝐘(𝐋𝐀𝐊𝐄 𝐇𝐎𝐑𝐓𝐎𝐍𝐈𝐀) 𝐀𝐑𝐄𝐀𝐒 ★彡
ミ★ 𝙎𝙀𝙍𝙑𝙄𝘾𝙀𝙎 𝙄 𝙊𝙁𝙁𝙀𝙍 ★彡
𝙈𝙚𝙚𝙩 𝙖𝙣𝙙 𝙂𝙧𝙚𝙚𝙩 30-45 𝘮𝘪𝘯𝘴.
At this visit we can answer questions, transfer keys, and tour your home while discussing detailed instructions on how to care for your pets. This required meeting will be scheduled at least 12 hours prior to service.
𝟑𝟎 𝙈𝙞𝙣𝙪𝙩𝙚 𝙑𝙞𝙨𝙞𝙩
A popular choice. Good for supervised feedings, potty in the yard, and play. Litterbox cleaning. Most dogs will require 2-4 Regular visits per day. But it depends on you. Cats are best with 1 visit per day. But you can do more if needed.
𝟔𝟎 𝙈𝙞𝙣𝙪𝙩𝙚 𝙑𝙞𝙨𝙞𝙩
Best for long walks, multiple pet homes, and pets with special diets or special needs.
ミ★ 𝙋𝙡𝙚𝙖𝙨𝙚 𝙨𝙘𝙝𝙚𝙙𝙪𝙡𝙚 𝙖𝙙𝙚𝙦𝙪𝙖𝙩𝙚 𝙩𝙞𝙢𝙚 𝙩𝙤 𝙥𝙧𝙤𝙫𝙞𝙙𝙚 𝙩𝙝𝙚 𝙨𝙚𝙧𝙫𝙞𝙘𝙚𝙨 𝙧𝙚𝙦𝙪𝙚𝙨𝙩𝙚𝙙 ★彡
𝐀𝐝𝐝𝐢𝐭𝐢𝐨𝐧𝐚𝐥 𝐑𝐚𝐭𝐞𝐬
~~More than one dog~~
~~3 or more cats~~
~~More than 10 miles from me~~
(Google maps is used to determine this)
A Modified Rover estimate will be sent to you to review and accept.
Checking mail, watering plants, alternating curtains and lights, etc. are included at NO charge.
Payment is due before service starts
𝐓𝐇𝐀𝐍𝐊 𝐘𝐎𝐔 for taking interest in me taking care of your pets.
𝐒𝐀𝐅𝐄𝐓𝐘, 𝐓𝐑𝐔𝐒𝐓, & 𝐄𝐍𝐕𝐈𝐑𝐎𝐍𝐌𝐄𝐍𝐓
I will come to your home and take care of your fur baby. This is good for many pets. And I may not be a good fit if your dog needs the stimulation of other dogs. But I hope you will give me a chance.
Experience
20 years of paid experience
Experience with:
Reptiles Amphibians
Small Mammals
Availability
My availability calendar is valid through 8/14/2022
Available
| | | | | | | | |
| --- | --- | --- | --- | --- | --- | --- | --- |
| | Su | Mo | Tu | We | Th | Fr | Sa |
| 6-9a | | | | | | | |
| 9a-12p | | | | | | | |
| 12-3p | | | | | | | |
| 3-6p | | | | | | | |
| 6-9p | | | | | | | |
| 9p-12a | | | | | | | |
| 12a-6p | | | | | | | |