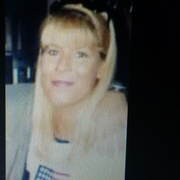 Monica B.
Babysitter in San Diego, CA 92131.
Looking for work as a babysitter.
Enhanced Background Check not run.

Enhanced Background Check(Not Run)

Basic Background Check completed and badge awarded. Contact the caregiver directly to see the report. What does this background check cover?

Basic Background Check Completed 03/21/2018

Motor Vehicle Records Check not run.

Motor Vehicle Records Check(Not Run)

First Aid Training

First Aid Training

CPR Training

CPR Training
San Diego, CA
Age 54
30 years paid experience
Female
Last signed in: Today
Rating Average rating of 5 (23 reviews)
×
Great babysitter, reads to kiddos
Hi Monica is great with our toddler. He is always tuckered out by the end of the day. She reads to him and got h...
Read all reviews
Preferred Rate $13-$25 per hour
Monica's Bio
I am now available most days, nights or overnights! Either full (5 days/nights) or part time (1,2, or 3 days/nights) per week. I am used to working long hours, as most of my jobs have been for families within the medical community. In the meantime, I am also available for evening, your date nights, or overnights should you need a weekend away. Whatever your schedule is, please ask me, I may be able to help you, or work something out on a temporary basis. I graduated from C.E.R.T. (community emergency response team) Academy, taught by San Diego Fire-Rescue Dept. I am happy to be of service to my community in case of a disaster or terrorist attack. I have all three CPR certificates for infant, child, and adult. My first aid training exceeds that of the general public. I love babies/kids of all ages and they love me! I appreciate the hard work and sacrifice of our military families and I give military family discounts! If your child has any special needs, such as medical or behavioral, I may charge a little more. You may contact me by text message or calling. Please leave a message with your name, number, area you live in, and the times and date you are looking for a sitter and I will be happy to return your call as soon as I am able. Thank you!
 
Experience
Age Specific Experience
30 years of paid child care experience with:
First year
Toddlers (1 to 3 years)
Preschooler (3 to 5 years)
Grade School (6 to 11 years)
Pre-teen/Teenagers (12 years and over)
More than 10 years of infant care experience
Availability
My availability calendar is valid through 7/20/2018
Available
| | | | | | | | |
| --- | --- | --- | --- | --- | --- | --- | --- |
| | Su | Mo | Tu | We | Th | Fr | Sa |
| | | | | | | | |
| | | | | | | | |
| | | | | | | | |
| | | | | | | | |
| | | | | | | | |
| | | | | | | | |
| | | | | | | | |
Skills & Abilities
Additional Services:
Meal Preparation
Laundry
Potty Training
Willing to drive children to events, school, appointments, or carpooling
Homework Help
Reviews
Was very sweet and loving with our 7 month old and did a great job!
Monica is great, she is always on time and my kids are always happy to see her. I have three kids all under the age on 4 yrs old and she handles them wonderfully. She is awesome
Monica is wonderful, we have used her several times now. She is reliable, punctual, and great with the baby!
As a first time mom Monica was able to make me feel very at ease leaving my 3 month old with her. It was obvious that she was extremely comfortable with my baby. We will definitely be asking her to take care of our little guy again!
~Lane & Kelly
Provider's Response
I love this family! Baby Logan is a real pleasure to look after. He loves to smile and laughs alot. Kelly and her husband are super nice people. Even their dog and cat are great to be around. I would definitely sit for them again :)
We have used Monica twice so far and plan to use her continuously while we are still stationed in San Diego. Monica is great with our boys. Our youngest, who has recently reached his separation anxiety issue from his momma, went straight to Monica the first night. Our oldest son when he woke up the morning after asked where "Miss Monica" went and asked if she was coming back. She is very reliable and punctual. And is almost always ready for last minute help. She's a great babysitter!
Provider's Response
Another great military family that I am happy to work for! Robin and her husband are so kind and generous. Their boys are well behaved and alot of fun to be around. I appreciate their sacrifice and service to our country! They have also referred me to other military families in their community. Thank you!!!
Monica is very patient, kind and nurturing toward our little girl. She is very responsible and prompt at returning calls and emails. My daughter adores her! I highly recommend Monica!
Provider's Response
Lindsey and her family are one of the best! They are a hard working military family and they are polite, kind, and very generous. Their daughter is a sweet little girl, and she loves to be outside, and going for walks. I always look forward to seeing them!
Monica is always willing to babysit even at the last minute. I feel very comfortable leaving my kids with her. Her house is always clean and the kids love her toys and trips to the park. I recommend her to anyone in the area.
Provider's Response
Jillian and her husband both serve our country and I am very thankful for their service and sacrifice. Their two little ones are a joy to look after. They are well behaved and have a ton of energy which makes for fun filled times. I am happy they call upon me when they need care!
Monica was amazing with our kids. It was a short notice request that went past midnight. She was right on time and when she arrived our kids warmed up to her quickly. She read books to our kids before putting them to bed and even put the dishes away that were in the dishwasher. (didn't think I would notice? Thank you! :) ) If your looking for a babysitter Monica is the right person. I will be using her again in the future.
Provider's Response
I really enjoyed meeting Renee, her husband, and their kids! They made me feel so welcome as soon as I arrived in their home. Her two little ones are very well mannered, and polite. They are fun and sweet! Renee and her husband are both in the military and I appreciate their service to our country! This is an awesome family, their home was so organized, clean, and nice to be in (I felt like I should have paid them!). I very much look forward to sitting for them again. Thank you!!!
Monica , is amazing! I am a military mom my husband is away. on deployment. I love my children but, it get so overwhelming. Monica came to my rescue I didn't have to tell her anything she just took charge and gave me some time to recover! I needed it! Even helped me catch up with my laundry! She absolutely fantastic with children I have a 10 year old, 4 year old, and a 5 month old. I have only request Monica and trust her with my children. She is very kind and patent with all my children and pets. Thank you Monica you are amazing!!
Provider's Response
I really enjoy spending time with LaDonna and her children. Her and her girls are sweet, smart, and very well mannered. Each time I'm there, I am welcomed and they are always so kind. When the baby is sleeping and there is down time, I am happy to help out with chores, as she is very appreciative and generous too. I haven't had a chance to meet her husband yet, but I am very grateful for his service to our country! Thank you Ladonna (and Nick) for everything you do!
We have 4 kids from age 11- 1 3 with special needs from mobility issues to autism - She came with short notice (2 days) our regular sitter was unavailable. I was super nervous and had a mile long list of instructions. She nailed it. Everyone was fed - did their chores - homework and in bed on time. Also she did clean up from the day there was no toys to be picked up or dishes to clean - stove top was scrubbed. It was nice not needing to do anything when I got home. Wont be looking for a second sitter!
Provider's Response
Jenny and Richard have a nice big family with 4 children! 3 Boys and a sweet baby girl! They were all so well behaved and smart.The boys were a big help to me and were very respectful. They did their chores without being told! Jenny was nice enough to have everything written down prior to me coming over and that made my job so much easier. It was a joy to meet this Marine family (thank you for your service to our country!) and I look forward to seeing them again soon.
Thank you for being available at the last minute and also for taking initiative to run the dishwasher and put away the dishes.
Provider's Response
I enjoyed meeting Vessa (Cendar). It was a last minute call because her son was home from school and feeling under the weather. Tanner is a well behaved boy. His Mom was kind enough to have things written out for me. I look forward to seeing them again!
Provider's Response
Valerie is wonderful. She serves in our military and her daughter is very sweet and well behaved. I appreciate that she calls on me when needed!
I am a first time mom and was pretty nervous about someone new watching my baby. I was really comfortable with Monica watching my 6 month old girl the moment we met her. We will definitely ask her to watch our baby again!
Provider's Response
Savannah and her husband Ryan are both extremely nice, and a part of our local medical community. Their beautiful daughter is a joy to be around and I always look forward to hearing from them!
Monica was amazing with my kids. It was a short notice request and she was right on time and when I came home house was clean and kids were deep in a sleep...Thank you so much for everything I will call you again...
Provider's Response
Litina is a military wife and they have 3 beautiful children! Her boys were very well behaved and a big help with their baby sister. Mom needed a break and it was a joy to meet this family. Thank you for calling me and I appreciate your family's sacrifice for our country!
Monica came through at the last minute for us when my son got sick and couldn't go to daycare. We found her on sittercity and hired her based on her reviews alone, since we didn't have time to call references. She showed up on time, bonded well with my 1-year-old, asked appropriate questions. She seemed attentive and caring. The day went well, and my son was a happy kid when I returned. Monica even folded our laundry while my son napped! I'd definitely recommend her.
Provider's Response
I was glad I could be there for this family but sad their little guy was not feeling well. Although the baby was sick, he had a good spirit and was a joy to be around. They also had a sweet dog who kept me company while the baby napped. Christine is so organized and their home was really clean. I hope to hear from them again. Thank you Christine and Alex!
Monica came on very short notice to watch our son Knox. She was very polite and on time. She also cleaned up around the house. Most importantly she was great with our little angel. We will most definitely use Monica in the future.
Provider's Response
It was great to meet another military family. Sara and her husband Zell had a day and evening away with friends. Sara had everything written out for me so made my job very easy. Their son Knox kept me smiling the whole day. He was a delight to be around, a very happy and smart baby! I look forward to seeing them again soon and I really appreciate her husband's service to our country.
Monica has recently moved to New Smyrna Beach from California. We were here first baby sitting job in Florida. So happy we hired her. She had excellent reviews from families in California, and we were not disappointed. She is warm, friendly, caring, confident and interacts naturally with children. My children, all five of them, loved her and felt safe and comfortable with her from the start. Monica came at very short notice and had to drive a considerable distance to come to our home. She has a great work ethic and is very reliable and trustworthy. I highly recommend her and hope her business in Florida thrives!
Provider's Response
Julie has a nice big family with five children! This was a last minute job and as soon as I arrived they all welcomed me into their home. Julie made everything easy as she had lunch already in the oven and explained their usual routines. I really enjoyed being around such a loving family. The children were all very polite and well mannered. We enjoyed time outside in their nice big yard with a swing set, and they showed off their bike riding skills as well as running. The little ones were very entertaining too. We played games and I enjoyed every minute with all of them. I hope to hear from them again. Thank you Julie!
Such a Sweetheart!
I just met Monica this weekend for a last minute job I posted and I feel so lucky to have found her! She's is a genuine Sweetheart. Was super warm and sweet with my girls and even volunteered to fold my laundry while the girls slept at night. She tidied up around the house in little ways that i So appreciate. I cannot wait to have her over again. She is welcome in my home anytime! She's truly a gem.
Provider's Response
It was my pleasure to meet Sara and her two little girls! What a beautiful family they are! All three of them were so polite and really made me feel welcomed upon my arrival! The girls were sweet and very well mannered. I read them stories and we chatted a bit before they turned in. I was glad to help out with folding the clothes, I know Sara is a very busy Mom, so it made me feel good to pitch in a little. She is very appreciative and such a kind heart!!! She has already called me since this, and it will be nice to see them again! Thank you Sara!!!
Review
I was in need of a babysitter on short notice to watch my sick 11 month old and decided to use Monica after seeing all her glowing reviews on her profile. My child was running a fever between 100 and 102 and I told her to not take her temperature "too often" because she has had recent ear infections and her ears are sensitive. Unfortunately, I should've clarified this with her more. From when I left at 6:30 AM to when I called at 10:30 AM to check on her she had not taken her temperature at all. I ask her to take her temperature 10:30 and it was 103.5. Her response to me was "Had u have given me specific times I would have followed your schedule as I do". And she is right, I should've given her a more specific schedule. But what is scary about the situation is that Monica did not have enough good judgment to take her temperature more than every four hours when when my child is extremely hot to the touch or take any additional actions unless instructed to do so. As a parent it's impossible to write down every schedule and every scenario and I expect my babysitters to have good judgment and if they don't know to call and ask me.
I wish the story stopped here but unfortunately, it only gets worse. After the incident with the temperature I began to question her judgment and decided to come home early so I notified her that I was on my way home. Once I arrived home I didn't notice anything else wrong. After she left and went to use the restroom and noticed cat litter on the floor. I began to inspect further and saw cat hair, food and feces on my bathroom floor. I do not own any animals so this was disturbing to me. At this point my only conclusion is that she decided to bring her cat to her babysitting job and did not tell me that she was doing so, which I would not of approved.
I not only question Monica's judgment, but also her trustworthiness and reliability. I would caution any parents wanting to utilize Monica's services.
Provider's Response
I arrived at Codi's home at 6:30 AM as requested. Mom informed that she had recently taken baby's temp and it was 101.2 Mom explained to me that baby had several ear infections and NOT to take her temperature often. Baby woke up an hour or so later. I changed her from polyester sleeper/feet pajamas to a cotton onesie. Her wake up mood was normal (not lethargic) and she felt fine to the touch. She drank her bottle and was happy at play for a couple of hours. Baby then fell asleep on me (her normal routine). Mom called at 10:20 and asked me to take her temp. Her temp reading was 102.3. Mom asked me to give baby the dose of Tylenol that she had pre-measured. I then used a damp washcloth to help bring baby's temp. down. Mom asked me to take temp every half hour, which I did. At 11 AM temp reading was 101.2 then at 11:30 AM temp was down further to 99.3. Mom arrived home at noon and baby's temp had fallen again to 98.1 degrees, which is normal. Mom then informed me she had the rest of the day off. I understand a mother's frustration, having a child with a fever is not pleasant, however, the baby's temp. had returned to normal during my duty.
It is beyond me why Codi would assume I would bring an animal to someone's home? That is definitely not something I would do.
Hopefully, parents reading this will consider the more than 18 other parents who have left excellent reviews on my trustworthiness, reliability, judgement, and work ethics.
wonderful with my infant.
I felt really comfortable leaving my 3 month old son with Monica. We came home and she even had done our dishes . She was simply wonderful.
Provider's Response
It was my pleasure to meet Megan, her husband, and their beautiful newborn son. Their baby loved to be held and was a happy little bundle of joy! Both Megan and her husband serve our country as Marines, and I am grateful for their service! I look forward to sitting for them again soon! Thanks Meg!
sittercities finest
First time using sittercity and Monica, knocked it out of the park with my two year old, very professional and did an awesome job.
Provider's Response
It was great to meet Jessica, Jeremiah, and their handsome little boy Greyson. A genuine and very loving Marine family. Their son was so sweet and a happy, well adjusted little man. Although they recently moved into their home it was beautifully decorated and clean! I appreciated their hospitality and they were kind and generous as well! I look forward to seeing them again! Thanks Jessica and Jeremiah!
Terrific!
We had decided to use Sittercity when our friend was unable to watch our 4 year old son. It was our first time using Sittercity and hiring someone we didn't know. Monica was quick with her email responses and very sweet. She arrived 15 minutes prior to her start time like she said she would and my son absolutely adored her! He asked where she was the next morning when he woke up. When I told him that she went home, he said he wanted her to babysit him again that day! She kept me up-to-date with text messages while we were out and followed my son's nighttime routine as I had specified. She's definitely a keeper for us!!! Thank you Monica!!!!
Provider's Response
It was definitely a pleasure to meet Marie and her family. She welcomed me into her home (which was very clean and organized) and explained their usual routine for her son. Her son is a happy and handsome well adjusted 4 year old who politely greeted me upon my arrival. We waited a little for her husband to return home from his job as a hard working Marine. (Thank you very much for your service to our country!). They left soon after and their son was quick to warm up to me. He showed me his computer games/movies and talked to me about some of his favorite things to do. When it was his bed time he chose books for me to read (he knew all the stories!) and afterward went straight to sleep. They had 3 sweet, lovable dogs that kept me company the entire time. I look forward to hearing from them again soon. Thank you Marie!!!
Great babysitter, reads to kiddos
Hi Monica is great with our toddler. He is always tuckered out by the end of the day. She reads to him and got him to nap well. He loves to see her :) we will continue to hire Monica! Thanks!
Ocean beach family
Show all reviews (23)
Trustline is California's official background check for license-exempt child care providers (i.e. babysitters and nannies) and the only authorized screening program in California with access to fingerprint records at the California Department of Justice and the Federal Bureau of Investigation and access to the California Child Abuse Central Index. The Trustline registry toll-free telephone number is 1-800-822-8490.
Pursuant to Section 1596.859 of the Health and Safety Code, parents have the right to receive information regarding any substantiated or inconclusive complaint about licensed child care providers. That information is public and can be acquired by visiting the California Department of Social Services' Internet Web site at "www.ccld.ca.gov".