Seeking Household Assistant in Orlando! $15 per hour!
Posted by Larissa C. on 12/2/2022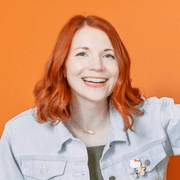 Brought to you by Family Concierge: Wonderful Orlando Family looking for Part-Time Household Assistant to help with daily chores. The ideal schedule will be 2-3 hours per day, 4-5 days per week, during weekdays (approximately 10-15 hours weekly). Flexible start time! Duties to include: Laundry (wash, dry, fold, put away), dish washing and put away, tidy kids rooms and play rooms, wipe counters and table, vacuum common areas, and other similar tasks. All applicants will be offered a Background Check by Sittercity. The family is offering $15 per hour. Interested applicants are encouraged to apply now!