Help - Make a difference with Autistic son - needed Maple Grove
Posted by Mike P. on 5/6/2023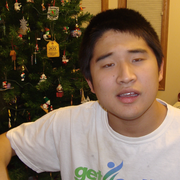 Needing 3 additional staff for the 24x7 care we need for him on activities, etc. 2 staff are with him always and as a person trains they are 3rd person. Its really what you can do!! I have a few days (maybe one person), evenings and alternating weekend times(perhaps a few more people?)
HOURS are flexible, and are in ranges as noted - so its what you can do!
NEED: Its the cognitive age is the key of 2-4 for language, etc. Now he really as task is getting out in community, redirection, positive reinforcement.
Its for our mostly non verbal son, 26-year-old in Maple Grove (cognitively 2-4 years old), we are seeking a child caregiver that during-after we train etc - that could work with him on outings, etc, It can be long term or short term. He loves to get out in community, so being creative is key!
We are flexible in pay, start-end times.
We have 2 people with him in outings so you are always with another person and we do train, etc. Hope you find this of interest!
Additional Details
Number of special needs care recipients: One care recipient
Age Groups
Conditions
Attention Deficit and Hyperactivity Disorder
Attention Deficit Disorder
Autism
Autism Spectrum Disorder
Delayed Speech
Developmental Language Disorder
Learning Disabilities
Sensory Integration Disorder
Services Needed
Applied Behavior Analysis
Assistance With Transportation
Positive Behavioral Support