Child on the ASD spectrum needs after school nanny/sitter.
Posted by Alex A. on 12/7/2022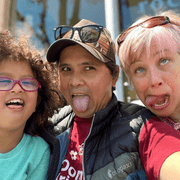 10yr old needs 2-4hrs per day Mon to Fri in home after school care. Parents work full time at home. Looking for someone who can be engaging and fun, and has creative ideas to develop activities that pique her interests other than her iPad. Minimal needs with feeding (opening containers and reminders to stay hydrated and chew food) mobility changes are from in/toeing and low muscle tone and emerging coordination.
Additional Details
Number of special needs care recipients: One care recipient
Number of siblings that also need care: One Child
Age Groups
Conditions
Autism
Autism Spectrum Disorder
Services Needed
Positive Behavioral Support
Recreational Music or Art Therapy