12 or 1-6pm Nanny - Fun crew, needs you!
Posted by Jamie W. on 8/13/2022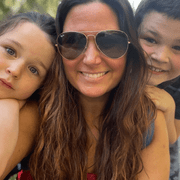 I'm a single mom with two littles. Looking for someone to be kind and firm with my kiddos, light housekeeping and household laundry. If I was going to make a list of what's important: 1. Kind heart and tone 2. Good at creating boundaries and structure for the kiddos 3. Reliable 4. Willingness to just help where help is needed. 5. Ability to communicate well. If you love kids and and have a heart to be helpful, and enjoy being appreciated, this is probably the perfect job for you! Thanks!
Responsibilities
Driving the Kids
Help with homework
Prepare Snacks/Meals
Light housekeeping
Light laundry
Running errands
Sick care