Active 5 year old boy
Posted by Stacy B. on 9/20/2023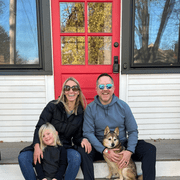 We are a family of 3 with a 11 year old dog. We work from home, but stay to ourselves during work time.
Needs to be comfortable with an inside dog, possibly of the neighbors boys coming over to play, making meals/snacks throughout the day, play inside & outside, ride bikes etc. we don't want him on technology unless eating, so keeping busy is a must.
Location is Aptos
Time is winter break from school & then when needed.