Part-time sitter for 2 energetic boys!
Posted by Jennifer N. on 8/21/2023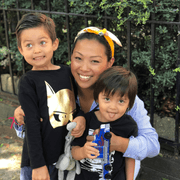 Hello! We moved from Brooklyn 2 years ago and are enjoying the South Bay. My older son Conor is 9 and Brennan is 7. My husband and I both work from home and are looking for someone to help pick up the kids from school, help with HW, prepare snacks, drive them to activities etc. They are very active and love to play sports, go to the beach and park.
Looking for help 3-5 days a week:
Mondays & Fridays: 2:30-4:30pm (Flexible)
Tuesdays & Thursdays: 2:30-5pm
Wednesdays 1:20-3:20pm
Responsibilities
Driving the Kids
Help with homework
Prepare Snacks/Meals