Date night sitter for (almost) 4 and (almost) 2 year old!
Posted by Barbara F. on 8/18/2022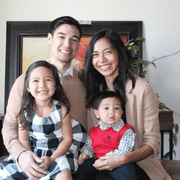 My husband and I adore our children but are in need of a weekly date night! Our almost 4 year old is an outgoing and bright girl who is wonderful big sister. Our almost 2 year old son loves his big sister, whales and proving he can keep up with the big kids. Our son does have an allergy to cow's milk and peanuts. We are looking for a sitter who is energetic, positive, loves playing games and telling stories, doesn't mind light dinner prepping, and capable of getting the kids down for bedtime with a story at 8:30. CPR/first aid training and COVID vaccinated preferred please.
Responsibilities
Prepare Snacks/Meals
Bedtime