PT - Looking for caring/experienced individual to watch our 2 children
Posted by Angel R. on 10/1/2023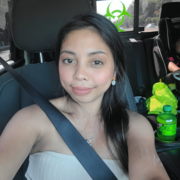 We have a 4 yo girl and a 2 yo boy who love each other, and are fun to be with.
We work FT and need to leave the house early, so need help getting kids up in the morning (usually 8 am), prepare breakfast and lunch, putting 2 yo in for nap, and assisting with light household chores as time permits.
Prefer someone who can start at 6:15am (6:30 at the latest), every Sunday starting November 26 thru December (possibly into January), located in Columbia, MD near 108 & Snowden River.
Additional hours may become available on Thursdays 6:15-11:15 am (if parent is required to work OT) and Mon-Wed 6:15-11:15am (as a sub or replacement for current caregiver if she takes another position closer to her home).
Requirements
Toddler experience
Preschool-age experience
Comfortable with pets
Sitter has own car