Part-time sitter for an energetic boy!
Posted by Andrea R. on 6/29/2022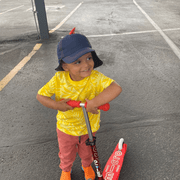 My son will be 3 in August, he is a playful and a happy child that will need a play buddy for a few hours while mommy works from home. He is pretty self sufficient and doesn't require much- other than being entertained! I am looking for a min of 2-3 days commitment and I can be very flexible with days.