Full time Nanny for an Infant Boy
Posted by Puja B. on 10/2/2023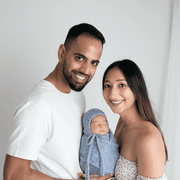 Hello. My name is Puja and my husband, Kheelan, and I are looking for a full time nanny for our newborn son, Ari. He will be 4 months old by the time the nanny will start working with him. We live in south loop near the CTA in a condo that's very accessible.
We would like the nanny to care for our child, engage him in activities, take him on walks and to the park and do some light housework for him
Looking for full time starting at 8 am. Some week may require an extra hour or two when my husband has to travel for work.
Responsibilities
Light housekeeping
Light laundry